San Diego Unified School District
Human Resources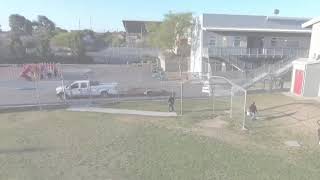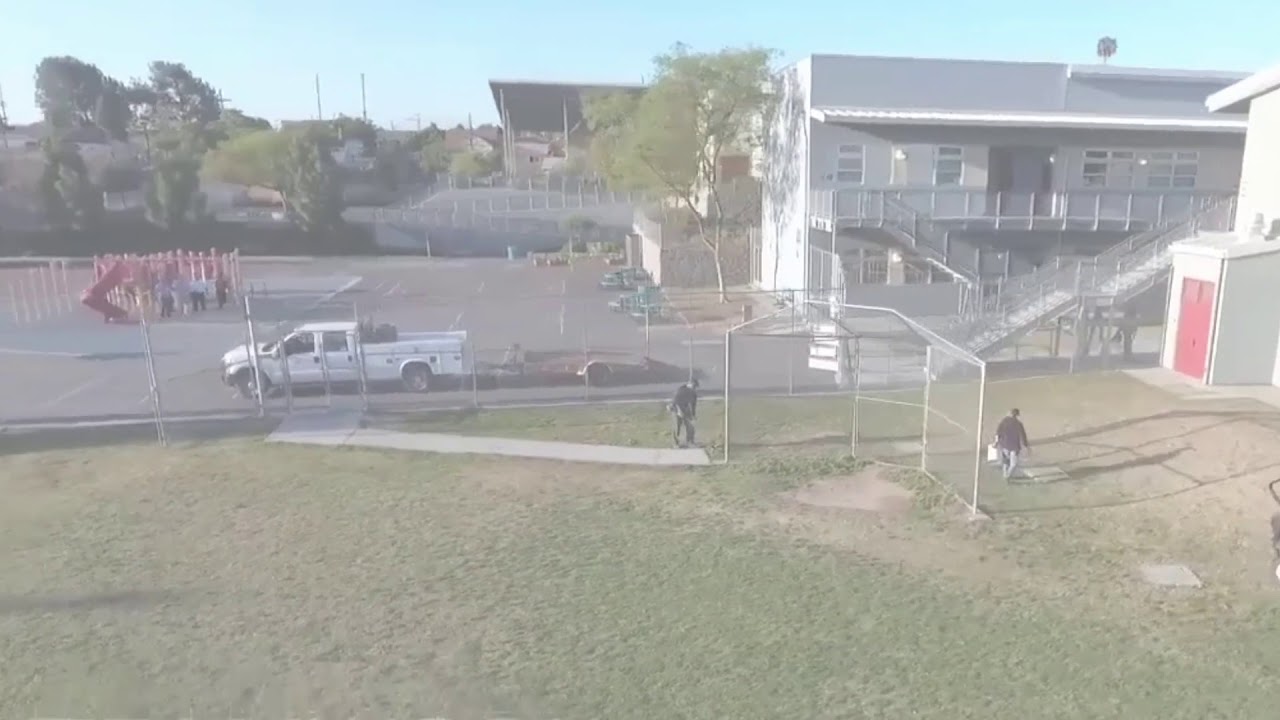 Our mission
Ensuring the success of all students by empowering and supporting a diverse workforce.
The San Diego Unified School District currently employs more than 15,000 employees in management, support services, and teaching positions throughout the district. Our Human Resources team is committed to supporting student achievement through the recruitment and retention of outstanding teachers and classified employees.

A message from
Chief Human Resource Officer
I approach challenges as opportunities for learning and believe collaboration is essential to not only identifying, but also implementing and maintaining solutions.
---
Welcome to the San Diego Unified School District's Human Resources Division.
My name is Acacia Thede, and I am the Chief Human Resource Officer for the San Diego Unified School District. I have over 20 years of experience in education, 15 of those years in organizational management and administration. As part of my pledge to social justice and equity for all, I am committed to building a foundation of employee excellence through a diverse and dedicated workforce.

Great organizations start with great people. San Diego Unified is no exception. Whether a food service worker, an administrative assistant, custodian, a bus driver, a classroom teacher, a school site leader, or a central office staff member, every member of our workforce contributes to ensuring the outstanding outcomes we provide for our students.
I am grateful for the more than 15,000 employees who serve more than 100,000 students either directly or indirectly every single day. It is their dedication and commitment that enables us to be one of the top performing school districts in California.
To prospective employees, I encourage you to explore our site and discover the opportunities available for you to join us in our mission of a #BetterSD.

To current employees I welcome you to learn more about what Human Resources can do for you.
Our work is to ensure the success of all students by supporting and empowering a diverse workforce; whether you are a new employee or a 40 year veteran, we are here to help.

Our people make a difference.
This is our team, a lot of smiling happy people who work hard to employ our district with mission driven, qualified, inspired and diverse individuals.
Erin Houston
Director, Human Resources
I manage the Human Resources Officers, all certificated staffing processes, certificated layoff and recall, and summer school.
I was a high school English teacher and then the deputy executive director of a teacher's union. I decided to come to HR because I'm passionate about public education and making the system better for student and employees. HR allowed me to take a proactive role in improving systems and the overall employee experience.

Melissa Lucio
Director, Human Resources
I began my career as an elementary and special education teacher and moved into a vice principal position. After that I became the principal of a K-8 school and then moved into a career in Human Resources. I have been in Human Resources for 7 years.

Kirsten McGinn
Manager, Human Resources
I primarily oversee the areas of Credentials, Certificated Salary Placement, Certificated and Classified Substitute Discipline and ADA Accommodations, Employment Verifications, Information Services, Personnel Data and Records, the Substitute Assignment Management System (SAMS) and Volunteer Processing.

While in law school, I took interest in employment and juvenile law, and knew that I wanted to work in Education Administration. After graduating, I worked for 3 years in Human Resources for the San Diego County Office of Education, before joining San Diego Unified as Human Resources Supervisor, and now Human Resources Manager.

Karina Castellanos

Supervisor, Human Resources


One small positive thought in the morning can change your entire day!

Kimberly Moore

Diversity and Inclusion Officer
As the Diversity and Inclusion Officer for San Diego Unified, I support our district in a variety of ways. I provide strategic direction to executive staff on diversity, equity, inclusion and affirmative action matters. Additionally, I organize and manage the TEACH/LEAD San Diego Pipeline, and provide leadership and support in the development, implementation and coordination of best practices designed to increase and retain diverse staff within the workforce.
I became a teacher to positively impact the lives of children as they are our future. At each step of my career, this goal has been foremost in my mind, and guided every decision I've made. As Nelson Mandela said,"Education is the most powerful weapon which you can use to change the world."

Candace Hunter-Clark

Special Education Compliance Officer
Litta Buras
Human Resource Officer - Operations
Mary Wager

Human Resource Officer - Area 1
I support Area 1 - Lincoln, Point Loma and Serra Clusters. I also support Nursing, Counseling and Guidance, and Children and Youth in Transition.


I have been fortunate enough to begin my career at the elementary school where my own children attended. Not only did I work at the elementary level, I also worked at the high school level, giving me a well-rounded view of how schools are run and what is needed at sites when it comes to Human Resources. I am very passionate about not only the employees experiences but the applicants as well. Working with administrators to find their staff is such an important role.

Ryan Leighty

Human Resource Officer - Area 2
I've always been a huge proponent of public education. This department gives me the chance to help find the best people to put in front of our kids.
Ann Cato

Human Resource Officer - Area 3
I have been a part of SDUSD Human Resources Department for close to 21 years. I have served in several different positions throughout my career. One of the best parts about my current role is being able to visit school sites and spending time with the students I serve. It just confirms even more that recruiting a diverse team is a must.

Cara Marshall
Human Resource Officer - Area 4
As a former teacher and principal I understand the importance of having the right adults in front of our children. Our students deserve the best and I enjoy having a hand in bringing the very best people in to our district.

Stephanie Kennedy
Human Resource Officer - Area 5
I provide support to managers, supervisors and employees, both certificated and classified.
I am the Area 5 Human Resources Officer for San Diego Unified. My work here in HR allows me to assist employees to have a positive experience in their work with SDUSD, while also assisting in the implementation of systems and procedures. I am dedicated to this work and collaborating with the leaders of SDUSD to provide impactful experiences to a diverse population of students and employees.

Josue Diaz

Human Resource Officer - High Schools
I provide support to certificated and classified managers, supervisors and employees in Area 6- High Schools and Alternative High Schools, as well as, OLA, Assessment Services, GATE, Risk Management, Quality Assurance, Real Estate, and Family Engagement.
"What matters is not to know the world but to change it." ― Frantz Fanon

Rebecca Lee, Ed. D

Lead Human Resource Analyst
I lead an amazing team of analysts in work pertaining to classification (job descriptions, classification studies), compensation (salary schedules, management salary placements), classified recruitment and selection processes and procedures, harassment/discrimination investigations, and EEOC/DFEH complaint review and response.

Samuel Scaife III, Ed.D
Human Resource Analyst
sscaife@sandi.net

"Success is to be measured not so much by the position that one has reached in life as by the obstacles which he has overcome while trying to succeed."
-Booker T. Washington

Jane Kennington
Human Resource Analyst
"Hire people inspired to achieve something big over people who demand something big before they feel inspired." - Simon Sinek

Karina Castellanos
Human Resource Analyst
I have been working in educational programming serving our youth for over 13 years and know that in order to successfully impact our students, it needs to start with empowering an amazing workforce!
Suzette Hunter

Personnel Analyst
"How far you go in life depends on your being tender with the young, compassionate with the aged, sympathetic with the striving, and tolerant of the weak and the strong. Because someday in life you will have been all of these." George Washington Carver

Alejandra Inzunza
Personnel Analyst
Norma Velazquez

Personnel Analyst
I am a big believer in positive customer service, I enjoy the many angles of Human Resources. I love being the first contact with a potential wonderful teacher, food service worker, custodian and administrator who will be leaving a mark on our students.

Roxy Garcia
Human Resource Specialist
I have always wanted to work in an organization that devotes themselves to their employees and contributes to their success and happiness, being in HR has allowed me to do that and more. HR has helped me evolve as a human. I love the family-oriented atmosphere we have as well as the diversity.

Michelle Johnson
Personnel Analyst
May you be proud of the work that you do, the person you are and the difference you make.

Darin Noyes

Human Resource Specialist
I love empowering my community.

Isabella McNeil
Information Services Specialist
I am responsible for internal and external communication plans that deliver key messaging and information meant to enhance and promote HR programs such as recruitment, employee recognition, and employee-focused initiatives through multiple channels, including social media and other platforms. I also oversee the management and coordination of district events, like Teacher of the Year, Classified Employee of the Year, and the Retiree celebration.
"First, think. Second, dream. Third, believe. And finally, Dare." - Walt Disney
Tonja Knight
Human Resource Specialist

"You must NEVER be fearful about what you are doing when it is RIGHT." - Rosa Parks

Lisa Padelford
Personnel Clerk I
lpadelford@sandi.net
I am responsible for employee new hire processing.
I studied Communication at UCSD, and my first job out of college was as a Human Resources Assistant for a radio broadcasting company. In the years to follow, Human Resources turned out to be the focus of my career. The most rewarding part of my work in Human Resources is that I am able to help people who need it.

Pamela Yell-Kelly
Personnel Analyst
"Hard work beats talent, when talent won't work hard"

Rhonda Archard

Confidential Admin Assistant II
I started in Education looking for a schedule that would be the same as my daughters when they were in school. They are now grown with families of their own. I have stayed because I believe in the power of Education.

Shannon Bossard
Confidential Admin Assistant II
I have many roles. If I don't know the answer I will find someone who does.
I started with the district when I was 18. I'm not sure I ever planned on staying this long but it has worked out for me in the long run.
Rondell Holland
Confidential Admin Assistant II
"Don't rush the process, it's the little things you learn along the way that prepare you for the next level" - Yishma'El ShYahlom

Cecilia Galvez

Confidential Admin Assistant I
The reason why I chose this career path is because I believe in the power of knowledge. This is why I enjoy helping create the best possible education from all students.

Jessica Edney

Confidential Admin Assistant I
Danielle Howell
Confidential Admin Assistant II
Knowledge is an island surrounded by a sea of mystery. - Chet Raymo

Jeané Kline
Confidential Admin Assistant I
I Provide information/resources to our many District employees with a bright, smiley face and helpful attitude. I assist with the Hiring Process of employees, and ensure that all employees who come in contact with the division, leave with having most if not all of their inquiries answered.
I am a people person, and love to help people. I find much enjoyment in learning new processes, and being a resource for employees, providing them with the tools they need.

Shirley Cunningham
Human Resources Data Clerk